Forever Living Products L.L.C. the largest Aloe Vera grower, processor and sales company in the world.
Dear Visitor! I'm Susan Peto Independent Distributor at Forever Living Products since 2003.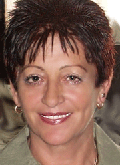 I created this website for you!  You are here, because you are  interested in high quality natural products, healthy living, opportunity to make money, or you have unanswered questions. Right?
 I can promise, you are in a good place   to find what you are looking for in your natural health and healthy lifestyle. These products have been beyond excellent and I happy to share you more information about it. Please allow me to introduce to you  who we are, what we offer to you.

Why we buy and use Forever Aloe Vera Products:
Health is the most important  in our life. (I am sure you are asking why Forever Living Products ?  Why is that one of the best-selling  products on today's market?
Over 92% of the world's aloe vera fields  are owned and operated by Forever  Company. The 35 years of continued success and growth is due to the quality and excellence of the aloe vera based products. There are many benefits of our. Just about anyone can benefit from the 200 different kind of pure aloe  and herb based  products, you can be just a consumer ,or distributor  by becoming part of the enterprise where the opportunities are endless.

Top 13 reasons to drink Aloe Vera Gel VIDEO of FLP Aloe Gel Benefits
.

You have 3 different options to buy Forever  Products :
1)Retail costumer  just visit my online store  and buy your favorite item.
FLP's products are not sold in the store,  available only online.
FOREVER ALOE VERA ONLINE RETAIL STORE HERE. 

2)15% – discount get all registered member .
Register online 3 minute ( it's FREE), and you will have your own ID and password No.
Standard shipping will be $7.50 flat rate, 4-5 days delivery.
To register please click "JOIN NOW" button.
-no registration fee, -no monthly fee,  -no membership fee,  -no obligation to buy.
3)How to reach up to 30% discount?  check information:
  HOW TO REACH  DISCOUNT PRICE
Why Forever Living Products Company?
Founder Rex Maughan established FLP in 1978.
WOW!  35 years Success!
Our company offering  the best sources of the nature's, and dedicated itself in order to service of humanity for an better  health, beauty, success all over the  world.  Many people started as simple as begin using the aloe vera and bee hive products, after their well being improved tremendously satisfied customer became part of the company. From the beginning 1978 FLP  has been successful, based on the satisfied customers, and endless opportunities it provides to its people. Today, one of the most successful enterprise with $2.5 billion in sales, 96% control over the market, aloe vera products sold in over 150 countries over the world online and affiliate relationship .
With proven Forever's products  and rewarding marketing plan it has helped the distributors to enjoy  more harmonious  healthy living with our  home based business opportunity.

Forever marketing plan provide the unique home based business opportunity to make money.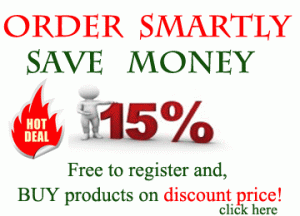 Start your own home based  business.
- register as a distributor, (worldwide affiliate ), then order products up to 30% discount. Register is FREE!
-use  your own aloe vera online store
and enjoy  products & opportunity.
-share your experience  to your friends and  make money with us.
Order some aloe vera  products today online.
 .
On the next video: the Nobel Prize winner Dr. Ferid Murad tell us his opinion about Forever ARGI+  with L-Arginine.  Argi+ nutrition  supplement is today the most sought products of Forever Living.

Video:benefits of Forever ARGI+ with L-Arginine
FLP Certifications: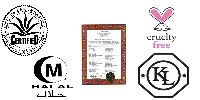 International Aloe Science Council 
-  Kosher   – Islamic Seal of Approval  - Halal -
-  PETA Cruelty Free 


If you like my page share/like it, please. Thank you !
On this site the  information about  products  have  not been  evaluated by the Food and Drug Administration. These items are not intended to diagnose, treat, cure, or prevent any disease. You will have own experience how do you like our natural product. Foreveronlinealoe.com is a fully independent website owned and operated wholly by Susan Peto and not, related, associated with Forever Living Products company.
Welcome to Forever Living Aloe Vera Online Store. Free registration business opportunity worldwide.

,