Forever Aloe Vera Gel, Nutritional Supplement, Skin Personal Care and Cosmetics.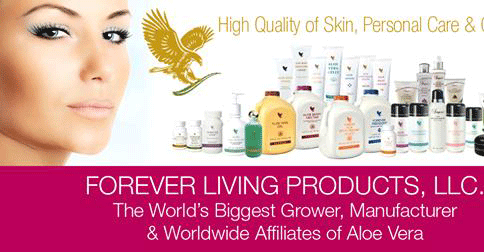 Are you looking for one of the best kind aloe vera based products? Are you that person who interested in healthy living or business opportunity by natural products? You are in a best place to find solution on it.
We have more than 200 different kind of aloe vera and herb based products where we using only natural and pure aloe vera which are comes from the clean environment. Our nutritional supplements contains best kind of herbs which are comes from native area where the climate best to them. This factor is very important in order to we get the most useful therapeutic effects from these herbs so we can offer you best pure, natural based products without any harmful side effect such us chemically preservatives or food color.
Did you know? Forever has the seal of approval from the International Aloe Science Council!

Our team of scientist has patented our processes to ensure that only pure, stabilized Aloe Vera Gel is the primary source of our amazing products. Imagine slicing open aloe vera leaf and consuming the gel at from the natural aloe plant…you come as close as possible to doing just that by drinking our Forever Aloe Gel.
Our patented, stabilized Aloe Vera Gel is just as fresh and 100% pure as natural intented. In fact, our products were the first to be awarded the International Science Council's Seal of Approval.
What esoterology as plants we added of the our nutritional supplement?
Forever Living company using the best source of herbs like Aloe Vera Barbadensis Miller, Ginkgo Biloba, Echinacea Supreme, Garlic, Thyme, Chinese Lycium, Licorice, Cayenne Pepper, Eucalyptus, Ginger, Camomile, Barley Germ, Wheat Germ, Alfalfa, Garcinia Gamboge, Reishi Mushroom, Schizandra, Cranberry, Sage, Guarana and much more. These are contains most important vitamins, minerals, amino acids which are helps to our body detoxification, promote good metabolism, stimulate and improve circulation proper function of the cardiovascular system.
Most important effects if we consume daily of these products; helps body heal itself.
We not only selling the products also we offer you to make money part time or full time too. I have been consumed and used Forever's products in a last few years. I'm very satisfied almost all of aloe products so I started to do the business what company offer us already 160 countries around the world. It was first step I registered as a distributor, ordered and used products after that I shared my friends my experience and they tried to use then they also shared their friends and so on and so on…
By now I have lot of distributor in my down line and I get every month commissions of their purchase. I love products I love company, I have lot of friends around the world. We are together help each others so we are big Forever family.
I can just recommend for you to try to use our wonderful products, register as a distributor for better price then share your experience to your friends and you will be satisfied our products and business opportunity also.
 and get 15% -30% off when you purchase $100 or more!