Forever Living Calcium and  Osteoporosis/Bones/Diet.
Calcium is most important minerals in human body, accounting for about 2% of your total weight.
 99% calcium is  found   in your teeth and bones, while the remainder is found in nerve cells, blood, body tissues and other body fluids. 75 percent American doesn't take a daily recommended calcium, as we know  calcium absence causes Osteoporosis.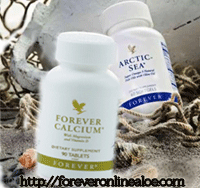 For Calcium, two issues are important: first, holding on the calcium you have in your bones already and, second, including calcium in your diet to make up for natural losses. Most calcium found   in your teeth and bones, while the remainder is found in nerve cells, blood, body tissues and other body fluids.
Osteoporosis is caused by lack of calcium. Lack of calcium causes many other health problems in your bones, teeth, and circulation system.
Osteoporosis is a serious problem, particularly for women after menopause.
The problem is not usually an inadequate calcium intake. Other problem is abnormally rapid loss of calcium from the bones. Factors that calcium drain have been identified, and they might surprise you.
*As noted above, animal protein is a major culprit in the loss of calcium from bones, and avoiding animal protein completely can cut calcium in half.
* Salt encourages calcium loss via the kidneys. Cutting your salt intake in half can reduce your calcium needs substantially.
* Go easy on the caffeine. If you limit your caffeine intake to no more than two cups per day, your bones will have an easier time holding on to calcium. Use decaf, or try one of the coffee substitutes sold in health food stores.
* Don't smoke. Long-term smokers have ten percent weaker bones, compared to nonsmokers. That ten percent difference can spell a 44 percent increase in the risk of a hip fracture.
 

Forever Living Calcium®:
-is an ultra-dense Calcium Citrate formula combined with Vitamin D and Magnesium  that easily supplies your body with 100% of the body daily needed dietary intake (RDI) of calcium. Flavored with vanilla.
Forever Calcium contains 1000mg of calcium with vitamin D and Magnesium – Magnesium and vitamin D  essential for maximizing calcium absorption.
Take daily 4 pc.  Forever Calcium tablets with breakfast, and  with dinner is an easy, effective way to ensure you're getting the calcium you need for the promotion of the healthy bones.

These statements have not been evaluated by the Food and Drug Administration. These items are not intended to diagnose, treat, cure, or prevent any disease.