Let me introduce  few of them favorite product of the Forever Living Products .
The Power and Science of ARGI+
Vitamin Co-Factor Complex high quality of natural antioxidants, viamin, minerals, and phytonutrients.
-Provides the energy for optimal Arginine conversion.
-Energizes Body Systems.
-Promotes Cardio Health,
-Helps increase Energy and Vitality.
-Helps healthy Homocysteine  Levels.
Nutritional and Antioxidant Support for
-Cardiovascular Health
-Energy Production
-Joints and Muscles
-Immune System
-Nervous System
Proprietary Forever Fruit Blend
Cleanse, Repair and Support
-Powerful Antioxidants
-Fee-Radical Scavenging
-Promotes Healthy Aging
-Minimizes Metabolic Waste

.ARGI+ has many health benefits, provides all the power of L-Arginine, plus benefits of strong antioxidant properties of POMEGRANATE, RED WINE EXTRACT, BERRY and GRAPE SEED .
Arginine is efficiently converted into Nitric Oxide. Nitric Oxide relaxes the blood vessel,enhanced blood flow to vital organs. Those ingredients promote cardiovascular and immune system health .
ARGI+ is the only COMPLETE Arginine nutritional system .
.                                    LOOK BETTER! FEEL BETTER !
"With Argi+ I feel like I've turned back the clock 20 years!"*
"When I see people who look tired or lacking energy I recommend they use Argi
"ARGI + has literally changed my life!"*
"With ARGI + my workouts are more intense and last longer"*
.

            SEE MORE INFORMATION ABOUT BENEFITS    CLICK HERE
 FAB ACTIVE BOOST  natural energy drink is

the other  great success on the market

.
    Want an energy drink that will actually go the distance? One that will give

your the jump start you need but won't leave you at the starting block or in the middle of the race? Forever Living Products has created one that will go along with you wherever you need to take is. FAB Forever Active Boost Natural energy Drink has all the best qualities of an energy drink. It doesn't matter if it's a hard day's work or hard day full of activity,or both. FAB is your go-to source for long lasting energy .
FAB Forever Active Boost has everything you need for whatever activity you're doing!
" fab" is found in the sum of its parts:the immediate boost comes from Guarana herb, a natural ingredient derived from the Guarana shrub that grows in Brazil and is widely used as a natural energy booster.
FAB is powered by ADX7 technology, wich includes a proprietary blend of adaptogenic herbs and other nutritional developed by a leading Russia sports scientist and researches.
Forever Living Products has left no stone unturned when creating this natural and long-acting energy drink, or should we say has left no deadline unmet or household task undone or soccer ball unpicked, but you get the picture.
Because of FAB's ability to go the distance, you'll find that is will be the only energy/sport drink you will want to have with  you for your full day ahead.
ADX7 technology has helped Russian track and field athletes succeed in winning large number of  medals in Olympic competition! 
The combination of electrolytes, B vitamins and the adaptogenic herbs gives you the confidence to trust this Natural Energy Drink when you need it most.

SEE MORE INFORMATION ABOUT BENEFITS CLICK HERE
Boost your immune system with Forever ImmuBlend


.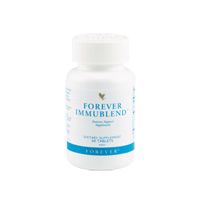 Did you find it your immune-boosting? Does difficult to find  the right nutritional supplements for immune system strengthen? Many recommended products  we can get for support immune system, but what kind of products is the best for boost immune?
.

Let me introduce an excellent NEW Forever  ImmuBlend ,
-today's on of the best immune support supplemente. Natural  ingredients of fruits vegetables like Maitake & Shiitake Mushroom, Vitamin C, Vitamin D,  Zin, Fructooligosaccharides and Lactoferrin. In fact, they components of ImmuBlend high support for immune system strong  what is ensure rich power maintain healthy body. ImmuBlend, with its natural immune enhancers.
SEE MORE INFORMATION BENEFITS OF IMMUBLEND CLICK HERE
.

These statements have not been evaluated by the Food and Drug Administration.  This product is not intended to diagnose, treat, cure or prevent any disease.
Favorite Products

,