Forever Kosher Certified Aloe Vera Products

Official Kosher Certificate list of Forever Living Product Certificate have to be and changed till Aug/13/2013. Forever Living products are certified as KOSHER by Rabbi Benjamin Frauwirth of Jerusalem.

- 96.2% pure  stabilized aloe gel. Almost like slicing open an Aloe leaf and consuming the gel directly from the plant. 
 •Aloe Vera Gel                        $ 18.00
• Aloe Juice                              $18.00
• Forever Bits 'n Peaches       $18.00
• Aloe Blossom Herbal Tea    $14.20
• Pomesteen Power                $19.20 (Kosher Powder Grape Seed)
• Forever Aloe2Go                  $2.40 (Kosher Powder Grape Seed)
• Absorbent-C                                           $14.20
• Fields of Green                                       $10.60
• Forever Calcium                                     $17.40
• Forever Ginkgo Plus                              $24.20
• B-12 Plus                                                 $10.95
• Forever Kids                                           $12.00
• Forever Lycium Plus                             $25.80
• Nature Min                                             $15.20
• Forever Gin-Chia                                   $15.20
• Forever Multi-Maca                              $21.20
• Forever Vision                                        $21.20
•Forever Echinacea   Supplement          $17.00
•Forever   Active      Probiotic                 $24.20
•Forever Cardio Health                            $26.60
•Forever Lean                                           $33.40
• Forever Nature's 18                               $38.00
• Argi+ with L-Arginine                           $60.60
• Forever Lite Ultra with Aminotein
Chocolate flavor                                         $30.40
• Forever Lite Ultra with Aminotein
Vanilla   flavor                                            $30.40
• Forever Fast Break Ultra                      $2.80
Our nutritional supplement products are made from the finest ingredients, grown or collected from one of the best sources and produced with the most advanced technology. Each product retains its original nutritional value, encouraging both good health and peace of mind .
• Forever Bee Pollen        $13.00
• Forever Bee Propolis     $26.40
• Forever Bee Honey        $12.80
• Aloe Lips with Jojoba               $3.20
•Forever Bright Toothgel          $6.80
Forever Kosher Aloe Vera Bright Toothgel $6.80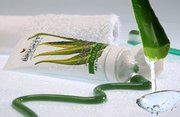 Aloe Vera has long been treasured for its quality and versatility – including dental care. Your teeth will gleam with Forever Bright, one of the best tooth gels on the market.
Formulated for the entire family to use, Forever Bright contains only the highest quality ingredients.   More Info>>


$45.60 packs of 12
The FAB Energy Drink's main
component is the Guarana herb.
This drink is a natural dietary
supplement with Guarana extract,
which is a natural energizing herb (coffee substitute)
ARGI +  with L-Arginine on eof  the best support your Heart. Dr Ferid Murad researcher and NOBEL PRIZE winner for discoveries of L-ARGININE. He gave us memorable moments and opinion of AGRI + on the Forever Living Rally stage in  2012 on Washington. Dr Murad recognition express production of Forever Argi +, that is high quality ingredients of L-Arginine and other herbs like Pomegranate, blueberry etc.– well-known for its strong antioxidant properties.
More Information>>>

Register free, 3 minutes online and enjoy products on discount price.

There is rabbinical supervision at every stage of the production process. This ensures that all the storage and maintenance of plant equipment is in accordance with kosher standards, as are all the ingredients used. The rabbinic supervisor checks to make sure that no product or ingredient that is not kosher was substituted for any kosher ingredient at any time. Finally, the kosher certificates must remain current and are constantly updated by the supervisor.
These statements have not been evaluated by the Food and Drug Administration. These items are not intended to diagnose, treat, cure, or prevent any disease.
Kosher Products

,