Forever Living  Aloe Vera Based Personal Care 



Forever Living Products has combined all the benefits of aloe vera gel with the finest quality ingredients to offer  you a range of natural personal care  products that are second to none. From head to toe, our products have you covered with pure, stabilized Aloe Vera. From lotions and gels to shampoos and cleansers, look and feel your one of best with our complete Personal Care line! Our body's natural. Nature can give us more health and well-being.
All personal care products ingredients, comes from  natural Aloe Vera and other herbs,  what is helps longevity for our skin, hair and body .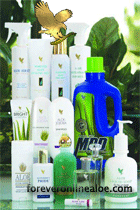 Forever  Fluoride Free Bright Toothgel
Your teeth will gleam with Forever Bright, one of the best tooth gel on the market.
Contains:Pure Aloe Vera  of Aloe Vera Barbadensis Miller & Bee Propolis.
High quality of beneficial ingredients which keeps teeth healthy.
These  ingredients effect: attenuates and  damping  of the bleeding gums,anti-inflammatory, powerful antioxidant, refreshing  and does not allow the formation of dental plaques. .Our toothgel does not contain fluoride!!!!!

In many cases of the  children accidentally happened  eat  toothpaste,if happened  the Forever Living Products toothgel does not cause poisoning because does not contain fluoride-chemical . Natural ingredients preserves the extraordinary impact, to keep our healthy teeth and gums .
Years of research, development and collaboration with scholars and dentists have provided Forever Living with the optimum aloe-based formula for effective cleaning. Formulated for the entire family. Your family will love the flavor and the clean mouth.
Aloe Vera Hand and Face Soap:
It is the one of the  best natural moisturizing environment friendly no-tears formula, a delicate cleaner, without drying skin. It is very popular among the those having dry irritable skin. The long lasting non-alkali, mild, pleasant smelling product it recommended and gentle enough to bath newborns too.  I'm using every day for shower because very smooth, silky my skin from it, and  perfect for save money  because very little of it is needed . Aloe Hand & Face Soap an excellent usable  shampoo for children and adults alike.
 Forever Ever Shield Deodorant:
This clean scented deodorant  stick contains no aluminum salts to block perspiration, or any allergens. It has a lasting effect that will keep you at satisfactory all day, because of the germ killing effect of aloe that the prevents the growth of bacteria. You will love that healthy alternative that lasts long and  will live no stains on your clothing.

 

Forever Living Aloe Vera Personal Care for Men/Him
Information men care products  CLICK HERE
Forever Gentleman's Pride alcohol-free aftershave
Forever Men 25th Edition alcohol-free perfume spry
Forever Avocado soap….

Forever Skin Care for men too
Forever Living offering for us  healthy Aloe Vera based Personal Products:

Hydrate Shampoo & Conditioner       Aloe Vera Bright Toothgel     Aloe Lips  Aloe Scrub  Aloe Heat Lotion        Aloe First Spray                   Pro-Set
Aloe Liquid Soap     Aroma Spa Collection
Ever-Shield Deodorant  Styling Gel   Gentleman's Pride After Shave
Aloe Jojoba Shampoo & Conditioning
Registered distributor buy products on 15-30% discount price. Register is absolutely free and enjoy products on whole sale price.

 MORE INFORMATION THE FOREVER ONLINE STORE


These statements have not been evaluated by the Food and Drug Administration. These items are not intended to diagnose, treat, cure, or prevent any disease.
Personal Care

,