Forever Living Products Aloe Vera skin Care. Aloe Vera for Our Natural Healthy Skin.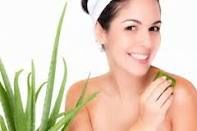 The skin is the largest organ in our body.
Our body covers around to 12 to 20 square (1,2-1,9 square maters) and about 80% water of our skin.
Our skin consist of 7 Layer: Epidermis, witch is composed of 5 sub-layers. Dermis and Subcutis.
 Aloe Vera is close match your skin's pH balance. The skin absorbs Aloe Vera few time faster than water.
-Epidermis:-this is superficial layer no thicker than a sheet of paper, both defend you from the outer world
-Dermis:-this wide middle layer makes up most of you skin. It contains Collagen and Elastin fibers that given your skin strength, formation and elasticity.
-Sucutaneous:-this layer, witch is primarily fat, is the source of your skin's nerves & blood vessels. It is also the roots of your hair follicles and sweat glads .
.

How prefer Aloe Vera Skin Care Products than any ?

  video 
Inside the ALOE VERA LEAVES there is a Gel like substance. This gel has vast s range of Vitamins (including Vitamin- E which is very important for skin ). Minerals, Amino Acids and Enzymes. More than 250 healthy substances. Aloe us weirdly a close match our skin's pH balance.
Therefore, it is able to moisturize our skin fast. Aloe Vera is enhances activity of Fibroblasts. Fibroblasts are special sells found in the skin, that create Fiber such as Collagen and ellastin. These Fiber 's give skin it's structure and make it look fleshy and supple. The more have it there, we look more YOUTHFUL.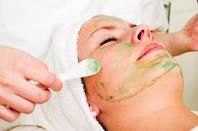 Aloe Vera has a lofty source of Anti-oxidants which fight against  these radicals and rejuvenating the  skin. The fresh Alole Gel inside and cream  (ALOE GELLY, ALOE MOISTURIZING, ALOE HEAT LOTION, MSM CREAM, PROPOLIS CREME and any other stile helps our body and skin heal itself.
.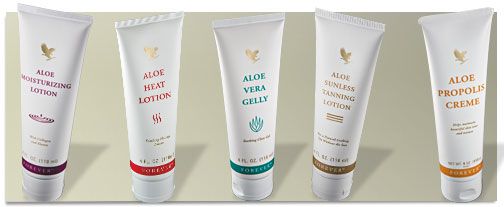 Forever Propolis Creme:
Today everyone is knowing the amazing natural  antibiotic properties of  Bee Propolis,  which is  helps healing  to body itself internally and externally.Forever Living has Propolis nutrition supplement and creme also.
One of the best composed creams, ingredient aids all kinds of skin problems, maintains the natural PH values, assist any kinds of skin deformation, natural antibiotic, helps with itching, burning pain, inflammation.The creme soothes, conditions and regenerates, and excellent everyday moisturizer.
Forever Heat Lotion Creme (Red):
For the remedy of sudden problems.The product has a penetrating, heating and soothing effect. It is widely used physical therapists, masseurs and coaches. Excellent for the athletes when warming up and relaxing the muscles, relives from strains and pains of sports injuries: muscle pain ,twits and cramps. Great help for sore muscles, in a acute cases of rheumatic and lumbago, sciatica and arthritis. If you have a flu you may want to apply on your chest and neck and the accumulated mucus will be can dissolved.
Aloe Vera Gelly Creme (Green):
-pure and  stabilized Aloe Vera Barbadensis , Water, Eucalyptus Globulus Leaf Oil, Kernel Oil, Seed Oil, Jojoba, Menthol, Methyl Salycilate, Apricot, and other herb extract; warming agents,deep massage, assist build tissue of the damaged or acne skin, specially prepared for topical application to moisturize, soothe and condition to skin,relieves tired, aching or strained muscles.
See more information on the   VIDEO
Forever  Aloe Lotion (blue):



Contains aloe collagen, elastin, jojoba oil and soluble collagen . Perfect help  for joints problems, vein problems, lower back pain, hemorrhoid, cures skin by  moisturizing, regenerating. The product has a high content of hydratant effecting also the deeper tissues of the skin. This is miracle products when using as body lotion for chapped dry skin.
Forever Aloe Moisturizing creme ( purple):



Contains ale vera  gel ,collagen  and elastin. Ideal for cellulite, skin rejuvenation, moisturizing. Regenerates the body's fluid management, supplement lost fluid, makes the skin soft and sooth, preserves its youthful firmness, freshness, it's a wonderful for regenerating hydrant and remarkable aid when applying for pregnancy stretch marks.
Forever Aloe First Spray:
Very popular and useful product. It contains: Aloe vera,  Allantoin, and eleven different kind of herbs extract. Indispensable in the household, excellent help burns, sunburns, any kind of skin bites like mosquito bites, runny nose, useful in  cold season, flu, ear infection etc. Soothes minor skin irritations, excellent help  for hair health. Very effective of antioxidants in it. Anywhere you can spraying , exception of eye.

Aloe First Spray
Aloe Vera Jelly
Bee Propolis Creme
Aloe Body Conditioning Creme
Body Toner
Body Tonight Kit
Aloe Lotion
Aloe Moisturizing Lotion
Aloe Heat Lotion
Alpha-E Factor
Aloe Vera Sunscreen
Aloe MSM Gel
Aloe Sunless Tanning Lotion
Aloe Sunscreen Spray
                 FACIAL ALOE VERA PRODUCTS :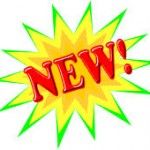 Aloe Fleur de Jouvence®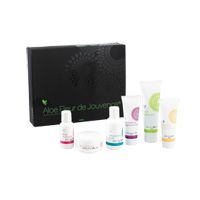 Rehydrating Toner
Aloe Cleanser
Firming Day Lotion
Aloe Mask Powder
Recovering Night Creme
Aloe Activator
R³ Factor
Sonya Eye Makeup Remover
Alpha-E Factor
Alluring Eyes
Marine Mask
Epiblanc
Aloe Scrub
These statements have not been evaluated by the Food and Drug Administration. These items are not intended to diagnose, treat, cure, or prevent any disease.
Aloe Vera Skin Care

,