Forever Living Products Pure Stabilized Aloe Vera Drinks: 
Enjoy the benefits of Forever Living Products Aloe Drinks . FLP drinks of Aloe Vera is five varieties of fresh, healthy,stabilized aloe vera gel.- Aloe Vera Gel, Aloe Berry Nectar, Forever Bits n' Peaches, Forever Freedom, and Pomesteen  power of antioxidant.
The primary ingredient of all four varieties is pure Aloe Vera fillet gel from the center of the leaf.
Our Aloe Vera Gel is as close to the real thing as you can get, containing over 200 compounds, including 20 minerals, 18 amino acids and 12 vitamins. A product of our patented aloe stabilization process, our gel is favored by those looking to maintain a healthy digestive system, and to complement our aloe vera drinks we have added Forever Pomesteen Power, Aloe Blossom Herbal Tea, Aloe2Go and Forever Natural Spring Water to our range.
Another great reason to make drinking aloe an important part of your day: Aloe Vera naturally boost  the healthy immune function, creating a greater feeling of well-being, allowing energy levels to increase, and helping to maintain a healthy body weight. Any one drink of these on a daily basis helps to promote a healthy vitality!

International buyer click on the photo to order products from Forever Living.

Forever Living Product Aloe Gel
For Immune Booster and Healthy Digestive

 Aloe Vera Gel $16.95
-this marvelous gel cannot be exposed to elements for more than few  hours since it tends to oxidize easily, thus losing some of its beneficial properties. This makes it necessary to subject it to stabilization process,  to neutralize the undesirable effects of oxygenation. Our company processed  excellent painted and stabilized Aloe Gel, which is keeping all kind of nutritional  ingredients from the  fresh aloe vera plant.
Forever Living Products Aloe Berry Nectar


Beneficial of Cranberry



  Aloe Berry Nectar $18.00
-contains all of the goodness found in our Aloe Vera Gel, plus the added benefits of cranberry and apple. Besides their reputation as a cleanser for the urinary tract, cranberries provide a high content of vitamin C. They are also a natural source of healthful proanthocyanidins. Apple juice contains many flavonoids as well as pectin.
Forever Living Products Aloe Bits N' Peaches


For Better Digestive



 Aloe Bits N' Peaches  $18.00
-provides another great taste to enjoy with its painted stabilized aloe vera gel and just a touch of natural peach flavor and peach concentrate. A taste sensation like no other, it contains pure chunks of aloe vera, bathed in the flavor of sun-ripened peaches. For many centuries, people all around the world have used aloe vera for its health benefits. The addition of peaches provides carotids – valuable as antioxidants and a source of vitamin A. They are also essential for maintaining the proper function of the immune system
Forever Living Products Freedom


For Healthy Joint
Forever Freedom  $27.20
-has combined aloe vera with substances that are helpful for the maintenance of proper joint function and mobility in a tasty, orange-flavored juice formula.
We've taken Glucosamine Sulfate and Chondroitin Sulfate – two naturally occurring elements that have been shown to help maintain healthy joint function and mobility – and married them with our stabilized aloe vera gel. To this, we've added vitamin C and MSM, a primary source of bio-available sulfur the body needs to maintain healthy connective tissues and joint function.
Forever Living Products Pomesteen Power


Energizer/Antioxidant Drink
Pomesteen Power $ 19.20
-Powerful Antioxidant . ORAC value (Oxygen Radical Absorbance Capacity) is an indicator of how well an antioxidant inhibits free radical damage. The ORAC value of fruits can vary greatly, even when testing the same fruit at different times after harvesting. What is important to know is that all of the ingredients of Forever Pomesteen Power are near the top of the list in ORAC value, especially Pomegranate and Mangosteen fruit.
Forever Living Products FAB Active Boots Energy Drink
Powerful  Natural Guarana Extract for More Energy

FAB Boost Energy Drink $ 54.60
-main component is the Guarana herb. This drink is a natural dietary supplement with Guarana extract, which is a natural energizing herb (coffee substitute). Its effect is similar to the caffeine, invigorates and enhances mental activity. Prolonged action, lasting about 5 to 6 hours. Tocchini – a Brazilian professor – in 1977, researched the beneficial effects of Guarana and demonstrated by experiments a very wide range of applications. Guarana is a dietary supplement which, unlike coffee, provides continuous freshness, alertness throughout the day, helps to improve the performance under load. Generally indicated for: invigoration, weight loss, increased stamina, focusing, and gastrointestinal problems.
Strong antioxidant, contains vitamin B3 and B6 which is essential for a good cholesterol and energy delivery, helps protein and carbohydrate digestion.
DOES NOT CONTAIN chemically treated sugar.
The sugar content comes from FILITOL or FILIP – sugar extracted from vegetables, while the rest of the energy drinks contain sugar chemically synthesized. Pure sugar is a dope, it is addictive and thus consuming it will eventually require more and more chemically processed sugar that damages the body, causing many diseases.
The FILITOL alkalize, good for the teeth, besides neutralizes the wrong kind of sugar in the body.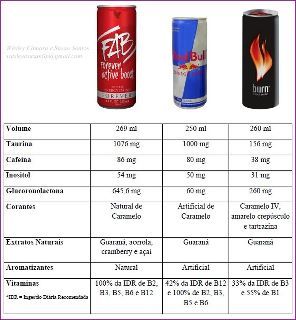 Buyer from AUSTRALIA, BELGIUM ,CANADA, CZECH REPUBLIC, GREECE, IRELAND, LUXEMBOURG, MEXICO, NETHERLANDS, NEW ZEALAND, NORTHERN IRELAND, PHILIPPINES, PORTUGAL, SLOVAK REPUBLIC, SOUTH AFRICA, SPAIN, UK,USA
CLICK HERE
These statements have not been evaluated by the Food and Drug Administration. These items are not intended to diagnose, treat, cure, or prevent any disease.
Aloe Vera Drinks

,