How to buy Forever Living Products on 15%-30% discount price?
Do you like to buy our products better price than retail price? Invest a few moments and see details of saving. It only takes a minute to change your life, FOREVER!
You have two choices saving  money at Forever Living: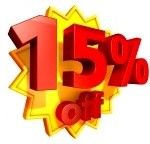 To get 15% discount you just need to register  HERE
and you save 15% already on your first order.
Absolutely  Free to  Register! -no membership fee, no obligations to buy, no  registration fee, no hidden fees.)
Register as a distributor and you get discount price Forever !

Register at Forever Living: make online in 3 minute: fill up the registration form, then check your email (junk mail as well) within a few minutes. With your ID number and password # you can log in to your own official  Forever Living store, and you are able to buy products on up to 30% discount price (minimum order of $50 required on every purchase). You might need sponsor ID  number>001002218755
How can you  reach  30%  discount at Forever Living ?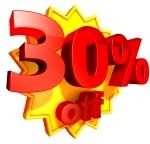 Buy  smart: To get the 30% discount you need to collect 2 case credits (cc) in two consecutive months or less. (Every product has a case credit (cc) this is a unit of measurement.   1cc – NDP (New Distributor Price) - in the US = $170)

You can choose any kind of products to reach  2cc (the system add up your score). Once time you reach 2cc  in the Forever Living Products, you never lose this position!
Buy smarter: you can reach 30 % discount, if  you order once time Forever Touch of  Combo pack  value is $340( 2cc) on NDP /New Distributor Price.
Best way to reach the biggest discount to by the Forever Combo Pack: with your  15% discount from retail price  you save $60 and  you have an additional extra  $72 value   products in the pack, of course you will get 30% discount all yours  future purchase and you never  lose it.
Combo pack is excellent choice whole family because the pack includes: aloe vera drink, nutrition, beauty and personal care products .
- Touch of Forever Combo Pack                – 2cc
- Clean 9 Business Pack                              – 2cc
- Mini Touch of Forever – Personal          – 1cc
- Mini Touch of Forever – Nutrition's      – 1cc
See more information about Combo business pack on  Forever Living Products online store (click on the photo). Remember:registered distributor buy products up to 30% discount price.
For example about 30% discount:
Aloe Vera Gel retail price $18.00
-with  30 % discount = $12.80
You save $5.40 on each bottle of aloe vera gel

Aloe Berry Nectar retail price = $ 18.00 $
$11.87  with 30% discount

5 bottle of Aloe Vera drink you  save $27.00 on 30% wholesale price!
It is up to you! I made my decision, I registered as a  independent distributor  of  Forever Living Products, because I wanted reach 30% discount.
Now I purchasing products the best wholesale price, of course it was best choice because  I love products, I use products, I love company, I love helping people to live healthier and earn some money at the same time.
You are just a step away, so what are you waiting for?
Register and save money! Join my team now and we show you how to get the most out of it. 
How do you get discounts?

,