Forever Living Products  helps keep healthy  your  favorites  animals!
Forever products has been shown that extremely improve for animals health conditions. Natural products helps body heal itself .
Some important things you need to look out for when choosing your Aloe Vera products in order to enjoy all the benefits of 'true' Aloe Vera!
       Due to the ever increasing popularity of Aloe Vera, demand for Aloe Vera products has inevitably led to the introduction of poor quality products to the market. These sort of products tend to contain much less Aloe Vera as a percentage by volume.
The marketing behind this type of lower quality products usually rides on the back of the extensive and positive publicity of the effects of high quality Aloe Vera. Unfortunately the huge disparity in quality, efficacy, purity, and potency between the different product brands of Aloe Vera is not always obvious.
To be sure that you putting the power of 'true' Aloe Vera to work on your behalf, before buying any Aloe Vera product, check to make sure it is a product high in Aloe Vera content, with Aloe Vera appearing as the first item listed on the ingredients panel. The law requires that the ingredients on the label must be listed by volume with the highest volume content item listed first.
You should also make sure that the product carries the International Aloe Science Council (IASC) seal of approval. The IASC is an independent regulatory body which monitors the quantity of Aloe Vera in the products. If their Seal of Approval actually appears on the container of the product and is not just an advertising claim, then the product is a genuine Aloe Vera one. The International Aloe Science Council is a non-profit trade organization for the Aloe Vera Industry world-wide.
When choosing your Aloe Vera product, ensure that only cold processed inner leaf Aloe Vera is used (not reconstituted). As a general rule, a product that includes "Aloe Vera extract" or "reconstituted Aloe Vera" is likely to be less potent than a pure – more than 98% – Aloe Vera product.
Another important measure of quality is the product manufacture's own guarantee, which ideally should be nothing less than an unconditional 60 day money back guarantee.
Buy Forever Living Products for  Animal Care
FOREVER ALOE VERA GEL FOR HEALTHY  DIGESTIVE & IMMUNE SYSTEM


-Aloe vera drinks are liquid dietary foods consisting of the stabilised inner leaf gel of the plant which contains over 75 known nutrients, in a natural balance that helps to maintain all the signs of a healthy animal. Suitable for all, the liquids are readily absorbed into normal feeds although some animals prefer them in their water. The drinks have a tonic effect, maintaining a healthy appetite, suppleness of joints and revitalizing energy levels. Aloe Vera also has a soothing effect. Naturally help you favorite animal.

FOREVER FREEDOM SUPPORT FOR ANIMAL JOINTS

-Aloe Vera Gel with added MSM, Glucosamine Sulphate, and Chondroitin Sulphate, which are all naturally occurring elements to help maintain healthy joint function and mobility Vitamin C has also been added to assist with the absorption of these elements. This is a wonderful tonic drink that also helps combat against the signs of ageing and is suitable and beneficial for all animal.
FOREVER FLUORIDE-FREE BRIGHT TOOTHGEL PET CAN  BE USED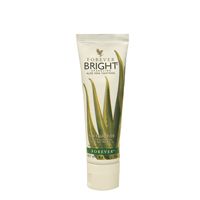 -This high in aloe, refreshing fluoride-fee toothgel is ideal for your pet's teeth, too. Reducing the build-up of plaque and tartar on the teeth, while gently soothing the gum areas, it has a low-abrasiveness factor and leaves teeth sparkling clean.
FOREVER HEAT LOTION USEFUL FOR FOR JOINT-MUSCLES & HEALTHY  MOVEMENT


-Aloe Vera in a heat producing formulation which encourages blood supply. Suitable for use where increased circulation would be beneficial. Particularly useful for its soothing action on joints, ligaments and muscles. In animals it is essential that it is applied directly to the skin and not on to the hair.

FOREVER BEE PROPOLIS CREME FOR SKIN PROBLEM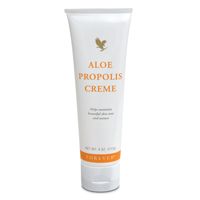 -An excellent skin moisturiser and conditioner, it's a rich blend of Stabilised Aloe Vera Gel and Bee Propolis, a natural agent used by bees to maintain the health of the hive, with other ingredients recognised for their contribution to healthy skin .
FOREVER FIRST SPRAY FOR ANIMAL  COMPLEX USEFULNESS 

-A soothing Aloe Vera spray that is an ideal topical treatment  for.Due to the versatility necessary for all animal owners to keep at home.Thus, skin lesions, bleeding, wound care cleaning, itching, hair loss high, not least home  ourselves of dispensary.
FOREVER GELLY FOR CUTS & DAMEGED SKIN ON ANIMAL 
-IT can be used as a topical preparation to soothe skin irritations, including minor cuts, stings and abrasions. It is a thick gel with anti-fungal and anti-bacterial properties which lubricates and soothes damaged tissue in sensitive areas.
FOREVER MSM GEL WITH HYALURONATE FOR   MUSCLE & JOINT FOR  ANIMAL

-Gel is a soothing clear gel combining MSM and stabilized Aloe Vera
Helps for joint problem. Soothing relief anytime. Combined with herbal extract and glucosamine.Use  with Forever Avtive HA nutritional supplement .
FOREVER BEE PROPOLIS IS KNOWN AS AN NATURAL ANTIBIOTIC

-Propolis is the protective substance gathered and used by bees to keep their hives sterile and infection-free. It's so effective that the interior of a bee's hive is safer than most operating rooms. Containing 22 amino acids acids, B-complex vitamins and fortified with royal jelly. A pure and natural way to ensure a rapid return to normal condition.
FOREVER BEE POLLEN VITAMIN COMPLEX FOR ANIMAL

-Bee pollen provides a wide spectrum of essential nutrients. Each is required to maintain perfect health. These include all vitamins of the B-complex and vitamin C. Since these are water soluble, they should be taken daily.
FOREVER ALOE MPD MULTI-PURPOSE FRIENDLY   ALO VERA DETERGENT FOR ANYWHERE & ANYTIME


-Multi-purpose biodegradable, environmentally-friendly and economical liquid concentrate for use as a highly effective cleanser and disinfectant for grooming equipment and for washing blankets and numnahs, tack and feed-bins. The non-abrasive Aloe Vera content makes it mild and safe to use. It is even excellent for tail-whitening
FOREVER PURE ALOE LIQUID SOAP FOR FAVORITE ANIMAL
- Equally suited to removing mud after a country walk or cleaning delicate skin types prior to applying other products, Aloe Liquid Soap will clean without irritation, good for hair wash also.
.
FOREVER ALOE VERA JOJOBA SAMPHOO FOR ANIMAL CARE


-Aloe Vera adds strong anti-fungal and other well known properties to this mild, but deep cleansing shampoo. Combined with the moisturizing and conditioning properties of jojoba oil, it will leave your animals' coats, manes and tails tangle-free and shining with health.
-Owners want their animals in the best possible health for as long as possible, and Aloe Vera has become very popular in recent years. Always keep a supply of Aloe Vera products in your first aid kit to provide the best for your pets in timed of illness and health.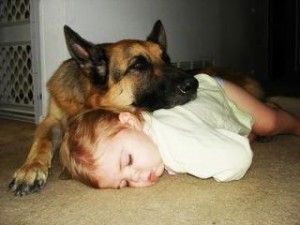 Aloe Vera is now available in a wider range of products that can be used for horses, and investigations by veterinary professionals have shown that Aloe Vera is effective in the treatment of many skin problems, joints problems and internal disorders in equines.
INTERNALLY:-Aloe Vera gel added to the food can provide lots of vitamins and minerals essential for your pets' health. Some cats need it added very slowly, but once eating they take it very well. It is being taken by many people suffering with digestive problems such as colitis and IBS, and appears to benefit animals in the same way.
SKIN:-Feeding Aloe Vera gel, nutrition from the inside, seems to result in good quality skin and hair. For minor irritation of the skin, stings, bites and urticaria, use an Aloe Vera spray, and Aloe Vera gelly to soothe the sore areas.
ARTHRITIS-An Aloe Vera gel that contains glucosamine, chondroitin and MSM is an natural way to take in "missing part of joints "
WOUNDS & ABSCESSES:
-Clean minor wounds, abscesses and grazes with Aloe Vera spray then apply either Aloe Vera gelly or an Aloe Vera cream with propolis.
TEETH:-Aloe Vera spread on the gums of puppies can sooth during teething and may even avoid some of the puppy chewing associated with the sore gums. For older cats and dogs spread Aloe Vera gelly on the gums and teeth, over time the plaque can break down.
.
MEDICAL DISCLAIMER:-Any product information or advice on this site is provided for informational purposes only and should not be used as a substitute for the advice provided by your own medical practitioners. You should not use the information contained here for diagnosing or treating a health problem or disease. You should read all product information carefully before purchasing and if you suspect you have a medical problem, promptly consult your healthcare professional.
We make no medical claims or otherwise for the treatment, prevention, cure or mitigation of disease, and cannot assume responsibility for those who choose to treat themselves. If you or your animal has a medical condition, we recommend that you consult a professional health care or veterinary practitioner, who will assess the condition and recommend the correct treatment and/or product and dosage.
Always choose products that have not been tested on animals. Aloe Vera given to horses as a dietary supplement can significantly enhance their stamina and performance, reducing competitive stress and post-event fatigue.
.
These statements have not been evaluated by the Food and Drug Administration. These items are not intended to diagnose, treat, cure, or prevent any disease.