Forever Living Ginkgo Plus is a unique blend of four Chinese herbs to support boost your circulation and blood supply, helps to activity  brain.
 Ginkgo Biloba is one of the most popular and one of the oldest herbal supplements available in Europe and North America,and  legendary "brain tonic". Ginkgo Plus is extracted from the leaves of the ancient Ginkgo Biloba tree.The trees are  is live incredibly long (often over 1,000 years).
Another known  ,thousands of years of experience based  "Ginkgo Biloba is power for  the brain  activity. "
Forever Ginkgo Plus is blend of  four Chinese plants:
-Ginkgo Biloba leaf extrac, combined with the powerful Chinese herbs of
Ganoderma from Reishi mushrooms,
Schizandra berries and
cured Fo-ti.
Benefits of Forever Living Ginkgo Plus supplement: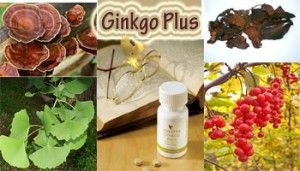 - only one of them of  Ginkgo benefits being a good memory booster,
-helps support circulation in the brain
-help support the tone and elasticity of blood vessels.
-increase blood flow to the brain and extremities making it particularly useful for circulatory support.
-as an antioxidant ,ginkgo mops up the damaging compounds know as free radicals and aids in cells maintenance.
-proanthocyanidins and phenolic acids ingredients  is powerful antioxidant activity
-energy level booster.
-improve  function of immune-system.
-helps maintain healthy cardiovascular system.

Checked out more information about Forever Ginkgo+

Now you know why Forever Living is promoting the prowess of its supplements!

These statements have not been evaluated by the Food and Drug Administration. These items are not intended to diagnose, treat, cure, or prevent any disease.