Two Top Experts Presented Forever New Arctic Sea and New Vitolize Supplements in 2012.
Steve Hatchett, general Manager of Forever Nutraceutical, invited a few of his world renowned friends who are experts in their field in 2012 on Forever Rally .
Dr. Jorn Dyerberg, considered to be the 'Father of Omega-3 science', helped us to introduce the new improved Forever Arctic Sea and spoke about  benefits of Arctic Sea Omega-3.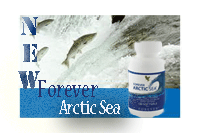 His groundbreaking work in the early 70's. With the Inuit tribes of Greenland, studied the effects of high fat,Omega-3 diets. These studies are basic for thousands of follow-up studies making Omega-3s the second most studied nutritional ingredient besides aspirin. Dr. Dyerbeg's presentation was not only incredibly informative but also quite entertaining. Following his presentation on the main stage, he also presented with Stive on the merchandising stage where he generously donated and signed 200 copies of his new book, "The missing Wellness Factors: EPA and DHA". I got a lot of new knowledge by this book.
There is an important balance that most  people may not fully understand when it comes to Omegas. Historically, nutritionally balanced diets contained a healthy ratio of Omegas as 1:1 up to 1:4 DHA:EPA. Unfortunately, many diets include unhealthy levels of Omega-6's which are traditionally derived from fried foods, vegetable oils, fake butter products, grain-fed animal fat and other modern convenience and processed foods. In addition, many diets are low in fish and Omega-3 consumption, which creates an unhealthy ratio of Omega-6: Omega-3 as high as 30:1! The key to getting back to a healthy ratio of DHA:EPA is increasing Omega-3 consumption and reducing Omega-6 intake.
 Our Arctic Sea contains Essential Fatty Acids (EFA) in our diets. New and improved Arctic Sea now contains a proprietary blend that provides not only 33% more DHA per day, but creates the perfect balance of DHA and EPA for optimal profile and health and wellness.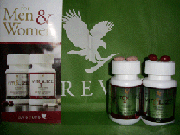 Sherry Torkos, a pharmacist, author, certified fitness instructor and health enthusiast who enjoys sharing her passion with others, was next on stage to help us introduce New Women's Vitolize supplement. As a leading women's health expert, Sherry has authored 16 books and booklets and has delivered on radio and TV talk show throughout North America and abroad on health matters. We were very excited for her present this great new product to our Distributors.
Steve wrapped up the day of special presentations tackling the difficult task of talking about the issues that many men would just as soon avoid altogether – prostate health, proper testicular function, anti-oxidant benefits, and overall men health. These are all the issues addressed by our great new product, Forever Men's Vitolize  Supplement. A big 'thank you' to Steve, and to his special guests, for incredible day of information and learning.
ORDER / Natural Nutritional Supplement Online Today!
.