Sonya Aloe Vera Skin Care Collection from Forever Living.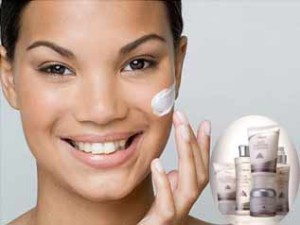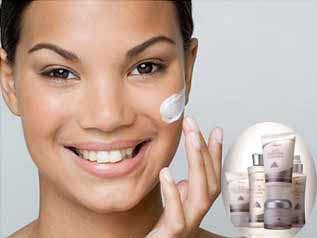 Our skin absorbs Aloe Vera about 4 times faster than most other herbs.
 Research shows that aging skin is the result of more than just years on the calendar. Exposure to environmental  elements like sunlight, smoke, and air pollution  causes  aging in skin. Not only does this lead to the formation of lines, wrinkles, and discoloration – it can lead to more serious skin conditions,including skin cancer.
Comprehensive daily rejuvenation skin care program provides you benefits of high quality ingredients,  and as we know aloe helps to protect skin from environmental damage therefore your skin stay more time unwrinkled ,youthful and healthy.
Aloe Vera like an  herbal medicine. Cleopatra's beauty is famous about that, she used to aloe vera to her skin care. Important to know: Forever Living's  high quality  healthy products around the world since 1978 have been using by the satisfied costumers. Our skin-care product's excellent  quality is assured by our developing advanced scientific research and used to beneficial effects of stabilized aloe vera.
Aloe Vera Antioxidant Impact in Beauty Care: -Aloe Vera antioxidant neutralize environment assaults than can cause fine lines, wrinkles, discolorations, and of course serious skin conditions.
Our Sonya Beauty Products:

–including natural ingredients: pure stabilized aloe vera gel, white tee, fruits extracts and a superior moisturizers give a simple way to your skin back to healthy -vitality and youthful .
Forever Sonya® Aloe Purifying Cleanser ($25.60):
Contains pure aloe vera  and fruit extracts.
Won't over-dry skin.
Aloe vera  and fruit extracts benefits: gently exfoliates dead skin cells, clarifies the skin and smoothest out rough texture, remove excess oil, debris and makeup.
The first step in the Sonya Skin Care regime, this remarkable cleanser. Ideal for combination all kind of skin, this refining creme cleanser combines and exfoliating fruits extracts therefore excellent to gently remove impurities, excess oil, and makeup, and prepare skin for epidermal peeling. Also contain healthy beneficial  extracts of Forever Pure Aloe Vera to help soothe and help rejuvenate the skin cells.
Forever Sonya® Aloe Deep-Cleansing Exfoliator ($19.20):
Gentle enough to use twice a week.
Contains moisturizing pure aloe vera,
Jojoba beads.
.

Benefits: -micro-beads gently exfoliate and polish away dead surface cells, aloe soften, moisturize and smooth skin, ideal for all skin types.
Designed for congested and rough skin, this exfoliating gel combines Jojoba beads  with gentle cleansing and hydrating agents of aloe vera to thoroughly cleanse pores and promote healthy cell  renewal without damaging or drying skin. Jojoba beads are formulated at maximum density to provide intense even exfoliation without causing lacerations. Additionally, the highest purity of Aloe Vera softens polished skin. Designed for all skin types, this scrub is safe for face and body.
Forever Sonya® Aloe Refreshing Toner ($25.60):
Contains white tea extract
Alcohol-free
Refreshes and hydrates
Stabilized Pure Aloe Vera
Cucumber
.

possible benefits of ingredients: gently exfoliated dead skin cells, helps restore the skin's protective pH mantle.This unique blend with white tea extract provides vital moisture to help keep your skin properly hydrated.
Optimal for all kind of skin, toner helps balance, refresh, and restore the skin's protective PH while removing residue. mixed white tea extract helps gently exfoliate dead skin cells while botanical extracts such as cucumber and Forever stabilized alo vera making soften ,soothe and tone the skin. This fragrance free and alcohol free toner contains anti-bacterial, anti-fungal, and anti-inflammatory properties.
Forever Sonya® Aloe Balancing Cream ($24.40):
Forever Pure aloe Vera
plus revitalizing extracts and advanced moisturizers.
Helps maintain skin's moisture balance.
.

Formulated patented stabilized Forever aloe Vera extract with revitalizing extracts for sensitive and normal skin types, Balancing creme may reduce redness and flushing, and alleviates irritation. These rich ingredients will help maintain proper moisture balance and appearance of your skin, leaves face soft and smooth. Fragrance -free, silicone-free,dye-free, alcohol-free all of natural ingredients.
Forever Sonya® Aloe Nourishing Serum ($31.80)
Contains white tea extract .
Patented stabilized Forever Aloe Vera extraxt
Lightweight, smooth formula.
Replenishes skin's moisture.
.


Serum with white tea extract preserves and replenishes your skin's moisture to help maintain its youthful appearance.
Balancing cream with multi functional ingredients that may protect, nourishing ,hydrate and restore elasticity.
.
Forever Sonya® Aloe Deep Moisturizing Cream ($26.60):
Extra hydrating, for even the driest of skin.
Contains Pine Bark Extract to combat free radicals.
Forever Pure, Stabilized aloe vera and Ceramides.
.

Designed to Pine Bark Extract contains natural substances called OPCs (Oligomeric Proanthocyanidins) which have some of the strongest antioxidant properties ever found in nature. As a result, Pine Bark Extract combats free radicals to help preserve and strengthen the skin's collagen, which is the most abundant protein in the body. This Cream provides precise and even cell-by-cell maintenance and deliver moisture deep within the outer layers of the skin to restore and preserve the skin's youthful glow.
Sonya  Deep moisturizing has developed a full menu of super-antioxidant formulas for all skin types- designed to provide the most advanced protection from environment damage .
 Our Sonya Skin Care Collections are  designed to maximize ingredients synergies  multifunctional and provide optimal benefits to the skin!
ORDER / Your Sonya Favorite Beauty Products.