Here are some of your commonly asked questions in Forever Living Business.


I want to place a Distributor order online, where do I go?
In order for you to place a Distributor order, you will need register online. When you got your own ID# and password # by mail from our Forever company, you are able to log in as a Distributor on  our website at www.foreverliving.com. Do not click on "Shop Now" as this will take you to the Retail Store with retail prices.
I forgot my password, so what do I do?
If you have an email on file, all you have to do is click on the "Forgot your password?" link and follow the instructions. You will receive a temporary password. If you do not have an email you can call our Distributor Support Department at 1-888-440-ALOE (2563) and one of our friendly Agents will gladly assist you. However, please keep in mind due to security reasons, only the primary Distributor on the account can request a temporary password. Also, you will be asked a series of questions to verify your identity.
Can I use the same password that was given/sent to me all the time?
No, the password you will receive from Agents or via email is a temporary password. it is made up of 9 digits. Upon the first login attempt you be notified that the temporary password has expired, and you will need to create a new one.
How do I log in to the Distributor site?
Just visit our corporate website at www.foreverliving.com. On your browser address bar 9not the search box), you will need to type I mentioned forever website. 
 This will take you to our corporate website. You can also bookmark our site for a faster search. Here you will see the "Distributor Login" link in the top right corner of the main page – click here. Please remember to change your country if you're not in the United States.
After, you will be directed to the Distributor Login page. This is where you will type in your Distributor ID#, or email address, and password. Once you log in, you can immediately begin shopping. It's that easy.
Can I just have my old password?
No, please note that our. Agents cannot see, nor have access to your password. Once it is re-set, you will have the ability to change it to whatever you like. Company do not recommended that you use all numbers since they  temporary password are made up of numbers. It's a good idea to use a combination of letters and numbers, and have at least a minimum of 6 characters. As with all passwords, please keep your password in safe place.
How can I get Forever Business  training?
Forever Living has many tools which is helps  you to start your own business and  to reach your goal and dreams. Training and education you can find online or ask your sponsor who has all information in order to your feel confident in your new business. Please visit www.discoverforever.com and you will find evaluation product training ,videos, brochures, PowerPoint workshops, and monthly news messages. And, you can find local meetings and get information for our exciting Rallies for the final training experience.
How do I get 30% discount from retail price of Forever Products?
First step:register as a forever distributor and you get 15% discount all of your purchases. In order to reach 30% discount you need to collect 2 case credits (cc) in two consecutive months or less. (Every product has a case credit (cc) this is a unit of measurement.     1cc( case credits) – NDP (New Distributor Price) – in the US = $170)  Please check more information.
Any other question you have, please contact me. My pleasure if I could  help you.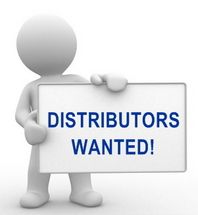 .