Healthy Shake Lite Ultra with Aminotein Vanilla & Chocolate Taste from Forever Living Products.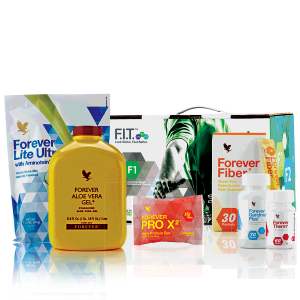 In fact, Forever Lite Ultra contains 55% more protein and less than 1/2 the carbohydrates of regular Forever Lite power.
Shake your way to fitness with this assortment of healthy yet tasty meal
replacements your whole family  can enjoy!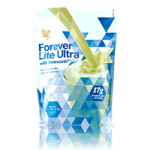 Give your body the nutrients it needs with daily Forever Lite Ultra shakes, which provide 100% of the RDI (Reference daily Intake) of vitamins and proteins for body building and cell growth and repair. Each shake also contains 18 amino acids, including essential, non-essential, and the branch-chain amino acids.
We've also added the antioxidant Beta carotene and vitamins A and E to help protect against free radicals, Forever Lite Ultra is an integral part of Forever's Clean9 + Lifestyle F.I.T. programs,with each shake providing a great-tasting, nutritionally sound meal replacement.
.
Taste of Forever Living Freedom Shake: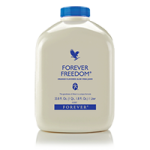 1 scoop Vanilla Lite Ultra
4 oz. Forever Freedom
4 oz. orange juice
1/4 tsp. cinnamon
Blend until smooth with crushed ice
180 calories




Forever  Living Peaches n' Berries Shake:
1 scoop Vanilla
Lite Ultra
4 oz. Aloe Bits n' Peaches
5 oz. skim milk
½ cup frozen raspberries
or strawberries
Blend until smooth with crushed ice
225 calories



Spicy Double Douch Chocolate Lite Ultra Shake: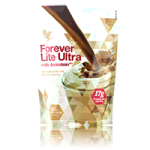 1 scoop Forever  Chocolate Lite Ultra
1oz. Hot Skim Milk
1/4 tsp4 oz. ginger
1/2 tsp. cinnamon
½ cloves
1tbsp. unflavored gelatin
Blend until smooth with crushed ice
200 calories

.
All of these recipes can be modified to taste and may be used with Forever Lite Ultra or regular Forever Lite powder. Soy milk or water may be substituted for skim milk. For optimum nutritional benefits, use fresh instead of frozen fruit or fruit flavoring extracts; add Forever Bee Honey as an excellent sweetener. All calorie totals are approximate.
.
 Chocolate- Rum Shake with Lite Ultra: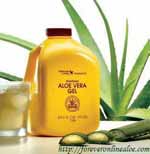 1 scoop Chocolate Lite Ultra Shake
6oz. Milk
4oz. Aloe Gel
1tsp. Dark Rum
1/4 tsp. ginger
Blend until smooth with crushed ice


.
Natural Argi- Pomesteen  shake with Aminotein: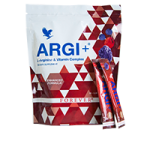 1 scoop Vanilla Lite Ultra Shake
6oz. Skim Milk
4oz. Forever Pomesteen Drink
1 stick pack Argi +
½ tsp. Forever Bee Honey
Blend until smooth with crushed ice.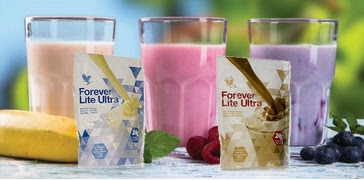 See More Forever Lite Ultra Shake Recipes.
 ORDER / Your  Ultra Shake on Forever Aloe Vera products Online Store.
.