Forever Personal Care Products  Aloe Vera Online Store.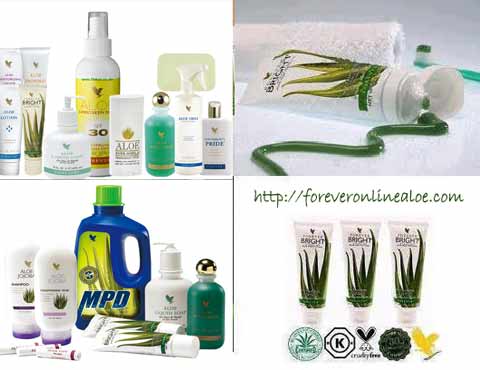 With FLP Products, you get all the goodness of aloe vera along with some of the best quality ingredients to provide you with a wide range of personal care products that enjoy high repute in the market.
We give you the best care you deserve as all our products are rich with stabilized jojoba, white tea, camomile and avocado along with the extracts of herbs. Our personal care line has all you can ask for in the form of cleansers, shampoos, lotions and gels. With us, you are able to find personal care health products for better well being and health.
Forever Best Selling Personal Care Products:
The following are some of the best selling Forever Care Personal Products for you to use:
 Forever  Bright Toothge

l -Fluiride Free Toothgel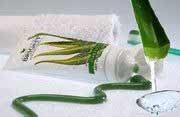 With this tooth gel your teeth will sparkle and gleam with good health. This gel contains the best quality ingredients like Pure Aloe Vera of the Aloe Vera Barbadensis Miller & Bee Propolis that looks after and keeps your teeth clean and healthy. You will find years of development, research and collaboration with dentists and scholars behind the making of this product. Forever Living has the optimum aloe based formula used for effective cleaning. There are natural ingredients that give you the unique results once you use it. The toothpaste helps you to get dental health and strong gums. It helps in addressing bleeding gums and gives you an anti-inflammatory effect. The paste is also a strong antioxidant and curbs plague. The paste is refreshing and gives you the best when it comes to dental health and gum protection.
Forever Toothgel Is More Effective Than some Others
In 1999 Forever Bright Toothpaste has been certified as "The Outstanding Brand Performance" for the whole family By Reader's Digest.
 Forever Hand and Face Liquid Soap –

Aloe Vera Soap For Entire Family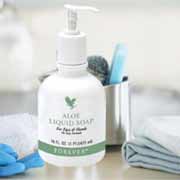 – This is a unique aloe vera soap for the whole family. The soap is one of the best natural available soaps in the market today. It is a rich moisturizer and has a no-tears formula. The soap cleans delicately without even drying the skin. It is popular among those people that have irritable and dry skin. The soap is a mild and pleasant smelling one non-alkali in nature. The pleasant and gentle soap is also soft enough to bathe newborns too. This soap can be used daily as it is smooth and keeps the skin silky. It is perfect for saving money as a little of it goes a long way and is ideal for both adults and children.
 Forever Aloe First Spry– Aloe Vera, Propolis and Nutritious Herbs


If you are looking for the perfect addition to a first aid kit Aloe First is the ideal choice. This product contains aloe vera gel, allantonin, Propolis and 11 exclusive plant extracts that are beneficial and helpful to your skin. Allantonin contains aloe is helps to keep the skin youthful and it is a natural soothing, moisturizing ingredient helpful for rebuilding healthy skin.
Bee Propolis too has several health benefits and it helps to soothe the skin naturally, helping the skin combat inflammation, mosquito stings,and more. This ingredient is also a natural antibiotic and helps the hair. It promotes the growth and the quality of hair. It soothes the skin and can also be used after wax treatments. Aloe first also helps in cuts and sores of the skin too. This is why it is an indispensable product you should need in the household.
.
 Forever Ever Shield Deodorant – Alcohol Free, No Aluminum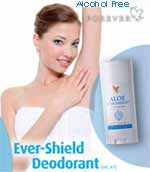 This offering is a clean scented deodorant stick that has no aluminum salts to block perspiration or allergens. It has a unique and lasting effect that keeps you fresh and satisfied round the clock.
The stick kills germs and prevents the growth of bacteria too. This is a healthy alternative to the deodorant stick you use as it lasts longer and leaves no stains on clothes.
.
.
Forever Gentleman's Pride

– Aloe Vera Alcohol Free Aftershave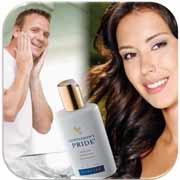 As a man, you can enjoy the benefits of pure and stabilized aloe vera with a unique blend of lubricants that moisturize the skin. It also helps in the protection of sunburns and makes the skin silky and smooth. This is a unique moisturizer that acts as a skin conditioner to soothe and replenish the skin after your shave. The product has the highest quality alcohol free formula that you will just love to use.
.
All personal care products and ingredients have come from natural aloe vera and the extract of herbs. This gives you good health for skin, hair and face. The products you can choose from are:
Aloe First Spry   Aloe Vera Bright  Toothgel    Aloe Lips with Jojoba   Aloe Scrub      Ever- Shield Deodorant  Gentleman's Pride After Shave Aroma Spa Collection   Aloe Heat Lotion
We are a registered distributor and from us you can buy products at a 15-30% discounted price. Registration is free and you get the ability to enjoy products at a wholesale price.
ORDER /

Your Favorable Aloe Vera Based Personal Care Products Online!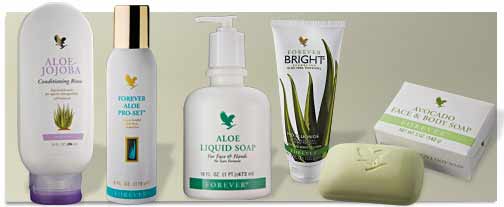 .