Vegan Vegetarian Forever Living Aloe Vera Products.
Today most of us changed the daily diet and looking for the best quality even if we talking about the nutritional supplement.Here is the good news! Forever Living offering for you the highest quality with natural solution with Vegan Vegetarian nutritional supplement, Aloe gel, drinks, and skin and personal care products.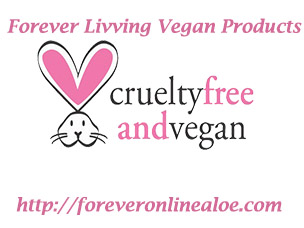 Products manufactured by Aloe Vera Of America and sold by Forever Living Products meet the requirements for the quality and acceptability of vegan and vegetarian products supported by the company.
See few of greatest Vegan products benefits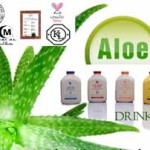 Five  varieties of stabilized Aloe Vera drink:
-Aloe Gel

-Aloe Vera Juice

-Aloe Berry Nectar

–

Aloe Bits N' Peaches

-Aloe Vera Freedom

-Forever Freedom2Go

,

Forever Aloe2Go

-Forever Pomesteen Power

   

-Forever FAB Active Boost Natural Energy Drink.

-Aloe Blossom Herbal Tee.
Aloe Vera Gel , Juice, Berry, Freedom drinks made from 96.2% pure aloe. Almost like slicing open an Aloe leaf and consuming the gel directly from the plant.
Forever Living Vegan Vegetarian Rated Nutrition: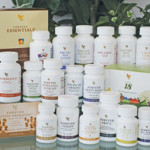 Good health starts with good nutrition. With today's farming methods depleting the natural mineral content of our lands, we can no longer rely on our foods to completely provide us with the essential vitamins and minerals that our bodies need. More people are turning to nutritional supplements as a means of getting sufficient quantities of those vital nutrients that can make a difference to their quality of health. Our nutritional supplement products are made from the finest ingredients, grown or collected from the best sources and produced with the most advanced technology. Each product retains its original nutritional value, encouraging both good health and peace of mind.
Nature-Min $15.20

Forever® Nature-Min® is an advanced, multi-mineral formula using new bio-available forms of minerals for maximum absorption. It provides minerals and trace minerals in a perfectly balanced ratio for maximum efficiency. Using a mineral base of natural seabed deposits, Nature-Min provides most of the minerals found in the human body.
Absorbent-C   $ 14.20

Daily vitamin C has long been associated with good health. Science now provides us with a whole list of benefits derived from this most famous of all vitamins: It is a powerful antioxidant, forming part of the body's defense system against the harmful effects of free radicals. It is a beneficial supplement for the skin, as it supports the formation of intercellular collagen that is necessary for the maintenance of healthy connective tissue.
 Kids Vitamin   $12.00

Give your kids the nutrients they need each day with Forever Kids® Chewable Multivitamins. These fun and delicious multivitamins provide both adults and growing kids ages two and older with the vital vitamins, minerals, iron and phytonutrients they may be lacking. No artificial colors or preservatives! Phytonutrients base taken from the finest raw foods including broccoli, spinach, beets, and carrots .
 Nature's 18  $38.00
Forever Living knows that our good intentions of eating a balanced diet are not always met. We want to make sure that you and your family meet these minimum requirements, so we have created Forever Nature's 18® – a proprietary blend 18 kind of of fruits and vegetables that are the heavy weights, so to speak, when it comes to supporting your health. Powerful health-promoting and immune-enhancing antioxidants.
A-Beta-CarE   $24.40

Forever® A-Beta-CarE® is an essential formula combining vitamins A (from beta-carotene) and E, plus the antioxidant mineral Selenium. Antioxidants are vital in the fight against free radicals (chemical molecules that arise from pollutants in the body and damage healthy cells).
Lycium Plus  $25.80

Lycium is known in China as a "yin tonic", with many traditional uses for maintaining good health. Licorice is considered to be the most widely used herb in China. It is made up of over 150 different compounds.
*Powerful antioxidant
*Good source of phytonutrients
*Beneficial to eyesight and skin
*Powerful tonic
Ginkgo Plus    $24.40

Feed your creativity with Ginkgo Biloba, the legendary "brain tonic" dating back five millennia. Forever Ginkgo Plus is a unique blend of four Chinese plants. Ginkgo Biloba may *Enhances blood supply to the brain *Biloba helps support circulation *Energy level booster *Includes tonic herbs to boost the benefits of ginkgo *50:1 leaf-to-extract ratio.
Fields of Green $10.60

Get the antioxidants and chlorophyll you may be lacking. Fields of Greens combines young barley grass, wheat grass, alfalfa and added cayenne pepper (to help maintain healthy circulation and digestion). We have also added honey to promote energy. *Excellent "green food" source . *Antioxidant *Contains chlorophyll *With Bee Honey for more energy and vitality
Gin-Chia  $15.20

Two ancient herbs: golden chia from the West and ginseng from the East, combine to create a modern miracle – Forever Gin-Chia. Let this powerful combination of herbs give your body back what your busy lifestyle takes out! Golden Chia, or North American Sage, was used by southwest Native American Indians in the US at the turn of the century for its life-sustaining properties. Chia contains healthful polyunsaturated fatty acids, antioxidants, fiber, and protein
*Powerful antioxidant
*Can help increase stamina and endurance
*Helps support more energy and vitality
Arctic-Sea Omega-3  $25.38

Forever Living Products has formulated a superior nutritional supplement to take advantage of the latest research into this important area of nutrition. By combining Omega-3fatty acids, with Calamary oil, it provides a safe, balanced, mercury-free supplement that can support healthy cardiovascular system. Forever® Arctic-Sea® is a breakthrough in terms of a balanced supplement, using both vegetable and mercury-free pharmaceutical-grade fish oils to derive the benefit of each. Omega-3 is an essential polyunsaturated fatty acid found in salmon and other seafood. Omega-9 is the unsaturated fatty acid found in vegetable products like olive oil. Each softgel has an EPA content of 225 mg and 150 mg each of DHA and oleic acid, all of which are lacking in most Western diets. The benefits of EPA and DHA include supporting the circulatory system. They are needed for other functions, including the development and health of the body organ function  and can support proper joint function. *Omega-3 fatty acids have been shown to help support circulatory function triglyceride levels *Mercury-free *Can not feel the taste of fish.
Garlic-Thyme $15.20

The dietary uses of garlic and thyme have been traced back thousands of years. An Egyptian papyrus dating from 1,500BC listed 22 healthy uses for garlic. Today, we are starting to understand how they work. Garlic and thyme, the two powerful antioxidants found in Forever Garlic-Thyme®, combine to create a great tool in maintaining good health. Garlic is known for this qualitites: *Powerful antioxidant
*Odorless, softgel capsule(can not feel the taste of garlic)
*May help protect the body against free radicals
*May help support the conversion of fats to energy
Active Probiotic $24.20
Probiotic has the following benefits: inhibits undesirable microorganisms and helps prevent them from multiplying and colonizing. Controls Acid-Alkaline balance. May improve digestion and  provides an ideal absorption of  nutrients.
Calcium $17.40
Calcium is the most common mineral found in your body, accounting for about 2% of your total weight. The majority of calcium, 99%, resides in your teeth and bones, while the remainder is found in nerve cells, blood, body tissues and other body fluids. Long associated with the growth and maintenance of bones and teeth. Calcium is needed for our muscles to function and to release hormones. According to the USA, 75 percent of americans are not meeting daily calcium recommendations. *Calcium Citrate formula combined with Vitamin D and Magnesium *Easy to digest and efficiently absorbed *Daily serving provides body with 100%  RDI of calcium.
 Vision $21.20
Forever Vision® is a dietary supplement with bilberry, lutein and zeaxanthin, plus super antioxidants and other nutrients. Bilberry, a popular traditional herb, can support normal eyesight and improve circulation to the eyes. Lutein, a common carotenoid found in many vegetables and fruits, can help to healthy function the retina. Zeaxanthin and Astaxanthin are other carotenoids that are important to the eye's macular health. *Provides Bilberry, Lutein and Zeaxanthin that supports normal eyesight and may help  your eye's  natural health.
B12 Plus $11.80

An excellent combination of essential nutrients, Forever B12 Plus® combines Vitamin B12 with Folic Acid utilizing a time-release formula to help make possible metabolic processes – including cell division, DNA synthesis, red blood cell production, and proper nerve function. In addition, Forever Living has utilized a new source for B12 that enhances the product's potency and stability. Additionally, we have changed the shape and taste of the new tablets to make them easier to swallow
*NEW! – round shape for easier swallowing
*NEW! – enhanced potency and stability
*B12 may helps maintain healthy homocysteine levels
*Extremely safe, even in large amounts
*Supplements of vitamin B12 and folic acid should be taken together
Garcinia Plus $25.80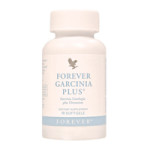 Forever Garcinia Plus® is a revolutionary dietary supplement, containing ingredients that may aid in your ideal weight. The primary ingredient is a natural substance derived from the fruit of a Southern Asian tree, the Garcinia Cambogia, also known as the Malabar Tamarind. The rind of this fruit is dried and used to produce a substance that is very similar to the citric acid found in oranges and other citrus fruits.
*Contains a natural appetite suppressant
*Temporarily inhibits the enzyme that converts calories into fat
*A useful tool in weight management
Active HA  $27.20

Forever Active HA® provides a unique form of low molecular weight hyaluronic acid, with moisturizing and lubricating properties, plus Ginger Oil and Turmeric – making it one of the most powerful nutritional joint and skin moisturizing supplements on the market. Hyaluronic Acid (HA) is a special protein that our bodies produce to lubricate and cushion our joints and muscles, as well as to insure adequate skin hydration. As we age, our bodies produce less and less HA. With less HA, our joints can lose their natural lubrication, and our skin appears rough and dry. Until recently
*M`moisturizes skin
*Unique form of low molecular weight hyaluronic acid
*Contains beneficial ginger and turmeric root for joint support.
 Multi-Maca $21.20

Maca, also known as Lepidium Meyenii, is an annual plant that is cultivated in the Peruvian central highlands. The edible root, which resembles a radish, is a staple food for the local population. Maca has been highly revered for over 2,000 years in Peru. According to legend, the Incan warriors ate Maca for strength and endurance before going to battle. The Spanish Conquistadors called it the "sex herb of the Incas." Today it is known as "Peruvian Ginseng". Modern studies suggest that Maca may promote libido, and energy
*Known as the sex herb of the Incas

Vitolize for Men & Women Men's $23.94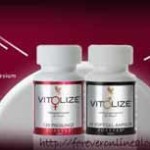 Women's $25.37 Forever Vitolize is a blend of natural  vitamins, minerals and herbs for male prostate health. The prostate is a walnut-sized gland located just under the bladder. Many men over the age of 40 have been shown to benefit from nutritional support for the prostate. Saw Palmetto and Pygeum Extract contain plant substances that are helpful for healthy prostate function. Vitamin E, Selenium and Lycopene can help to maintain proper prostate function.
*Dietary supplement for men
*Contains lycopene, a powerful antioxidant
 ImmuBlend    $18.60

ImmuBlend is a mix of high  quality natural  ingredients like Maitake & Shiitake Mushroom ,Vitamins and nutrients. The ingredients  may help to support your body's  immunity and it may be the best Immune-boosting help today in the market

ARGI + with L-Arginine  $60.60
Antioxidant blend to make it a complete supplement-one that may support better health throughout your entire body. Its sweet flavor and dissolvable crystals make it perfect sweetener in cereals as well as drinks. What a great complement to your next bowl of hot oatmeal! Some people even sprinkle it over their dairy products, like yogurt and cottage cheese. So let your creativity be your guide to getting your daily dose.
 Cardio Health $26.60

Forever Cardio Health with co Q10 is a special formula designed to dissolve in our very own Aloe Vera Gel. Coenzyme Q10 appears to support the heart  muscle's herculean efforts to beat about 100.000 times a day. Coenzyme Q10 not only supports heart muscle function, but its antioxidant properties support artery health as well. Cardio support supplement would not be complete without B vitamins, which have been shown  to help keep homocysteine levels in the healthy range. Dissolve a packer of Forever Cardio Health in a serving of Aloe Vera Gel from this day forward .
Forever Living Vegan Vegetarian Bee Hive Products: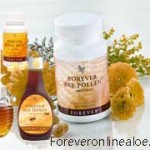 Bee Pollen         $13.00
Bee Propolis      $26.40
Royal Jelly        $27.60
Bee Honey         $12.80
Forever Living Products offers you a remarkable line of pure natural bee products. Our beehives are in an ideal location where the pristine environment eliminates contaminants such as pesticides and pollutants. We use specially designed equipment to gather and preserve the ingredients in the conditions nature intended. All of our bee products – Honey, Royal Jelly, Bee Pollen and Bee Propolis – are natural and come from the hives directly to you – just as honey bees have been making them for thousands of years.
Forever Vegan Personal Care Products: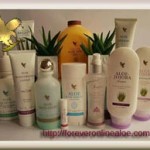 -Aloe Lips $3.20
–Avocado Face and Body Soap $ 5.40
– Bright Toothgel  $6.80
–Aloe Sunscreen Spray   $16.80
–Hand Sanitizer™ with Aloe and Honey $3.40
Halal Rated Sonya Beauty & Cosmetics
-Sonya Aloe Deep
–Cleansing Exfoliator $19.20
-Deep Moisturizing Cream $26.60
-Sonya Aloe Balancing Cream $24.40
-Sonya Aloe Nourishing Serum $31.80
-Aloe Purifying Cleanser $25.60
-Sonya Aloe Refreshing Toner$25.60
-Sonya Hydrate Shampoo $18
-Sonya Hydrate Conditioner $19.20
-Sonya Volume Shampoo $19.20
-Sonya Volume Conditioner $19.20
-Aloe Lips /Lipstick with Jojoba $3.20
-Sonya Luscious Lip Gloss $18.56
-Sonya Lip Pencil $12.02
-Sonya Mineral Makeup
Aloe Vera Detergent:



 Aloe MDP  $19.80

Forever Aloe MPD® 2X Ultra is phosphorus-free, making it environmentally friendly. Unlike many detergents, its anionic and non-ionic surfactants are biodegradable, thus reducing environmental and water pollution. Our non-abrasive formula contains mild aloe vera to soften and condition your hands and clothes. This revolutionary, multi-purpose cleaner is available only through Forever Living Products. For general cleaning concentrate liquid .
Weight Management Products:
– Forever Lean Nutritional Diet$33.40

-Forever Fast Break Bar $2.80
-Forever Lite Ultra with Aminotein  Vanilla $30.40
– Chocolate $30.40
Enjoy Forever Halal Certified Aloe Vera products up to 30% discount price!
Register as a distributor and save money! No any Fee!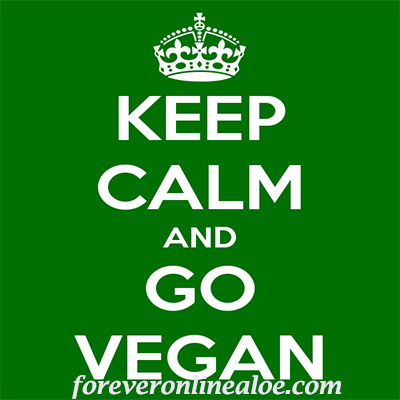 Buy Products online. Click ORDER button on the top menu!