Challenge yourself with Forever Body Cleansing Program.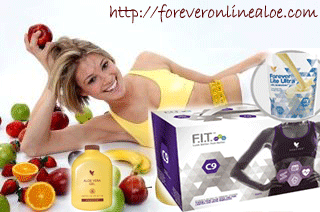 Enhance your health with the most complete nutritional cleansing, body detoxification program available on the market today!


The immune system is a network of many different cells that help protect the body from toxins. These cells produce free radicals as part of their normal defense mechanism. However, if they produce too many free radicals, the imbalance can weaken immune cells, making them less able to protect the body from infection.
Vitamins are essential to many processes within the body, including keeping cells, strong, binding tissues. Vitamin also help regulate metabolism, convert fat carbohydrates into energy, and assist in forming bone and tissue.
To help you enhance your nutritional status and well-being Forever Living Products company created the most complete multi-vitamin / mineral / antioxidant pack available. Using only the highest-quality ingredients and meeting strict guidelines of quality of control, Super Forever F.I.T. is advanced nutritional cleansing and weight management program.

Developed for maximum effectiveness, Forever F.I.T and cleansing program products including features blend of essential vitamins, antioxidants, minerals and digestive aids to support vitality and well-being.
What is Forever F.I.T Program?
Forever  Vital F.I.T program is natural and weight management program designed to help you to look better and feel better in three easy steps;
Clean 9, F.I.T 1 and F. I.T 2
Clean 9 / 9 days cleansing program;
-will help you clean your body think and feel lighter and more energized. Clean 9 is the first step in establishing lifelong habits that will help you achieve true and lasting weight management. This proven natural healthy way and foundation of the Forever F.I.T. program and will put you in the best possible position to attain optimal health and clean your body.
F.I.T 1 / 30 days program;
-will change the way you think and feel about nutrition and exercise. Teach you how to make your weight management goals sustainable.
Package comes in the following products and instruction on how to use for 30 days.
Aloe Vera Gel® – 4X – 1 liter bottles
Forever Lite Ultra Shake® – 2 Vanilla pouches
Forever Therm™ – 60 tablets
Forever Fiber™ – 30 sticks
Forever Garcinia Plus® – 70 softgels
Forever PRO X²™ High Protein Bars – 10 Cinnamon Bars
Your Supplement Schedule days 1 to 30:
Follow your supplementation schedule each day to achieve the maximum result on the Forever F.I.T. 1 program.
BREAKFAST;
4 oz. Aloe Vera gel, 1* Scoop Lite Ultra mixed with water, almond, rice, or nonfat milk.
SNACK;
1*Packet Fiber mixed with 8-10 oz. of water or other beverage.
LUNCH;
1* Garcinia Plus then wait 20 minutes and eat fat free easy food (in the package you find booklet which help to you including some recommended dishes what you can eat for lunch and dinner ), then take 1* Forever Therm Tablet.
SNACK;
Forever PRO X High Protein Bar. 1* Scoop Litle Ultra Shace mixed with water or any nonfat beverage.
DINNER;
1* Garcinia Plus Softgel, then wait 20 minutes and you can eat nonfat dinner according to instructions in the booklet dishes.
Great way to drink your daily Aloe is to mix with ARGI+ (sold separately)! Argi+ provides 5 grams of L-Arginine per serving plus synergistic vitamins to give your body the boost it needs to keep going all day long. Mix 4 oz. Aloe Gel one scoop shake with ice for delicious new way to enjoy the benefits of Aloe along with a great boost of energy.
F.I.T 2 / 30 days program;
–will help build lean muscle, tone your body and complete your transformation.
Together, these tree packs will help you get fit and look better.
Lifestyle change and dedication;
When it comes to new healthier eating habit and healthier lifestyle, changing your mind is as important as changing your body. Without learning new habits, any weight that you lose could be gained back if you slip back into the old habits that caused you to gain weight the first place.
Eat this, not that; Everyone has cravings. While it's important to eat healthy and stick to your daily calories and nutrition, denying yourself the foods you crave entirely can actually do more harm than good.
The Forever F. I. T. program is designed to help teach you how to make your goal and healthy eating habit sustainable so you can conquer your health goals long after complete the program.
 Check out your remarkable vitality natural products from Forever Living
.