Health Benefits of legendary "brain tonic"Ginkgo Biloba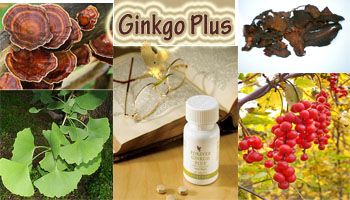 Ginkgo Biloba:
Has been more than 200 million years for now live the Ginkgo Biloba in the earth, the earth has included among its living beings this majestic tree which stands 100 tall. Native to China and Japan, it now grows in some areas of Europe and North America. It leaves are fan-shaped with veins measure from its stem base and produces small, round fruit that measure from 1 to 3 centimeters.
The Chinese attribute many different properties to Ginkgo. However, it wasn't until recently that researchers discovered  that Ginkgo possessed many excellent properties, among which is that of stimulating circulation, principally in the brain.
.
Ginkgo Biloba known of stimulates and tones the brain:
– Due to the increase of circulation in the brain, and therefore the increased oxygenation and sustenance of brain cells, produced by the extract from the leaves of Ginkgo Biloba, this plant has can give excellent energy for boost brain health.
.
Ginkgo Biloba may help to increase memory and mental concentration:
-In Europe, millions of daily dosage are consumed by students and professionals in order to increase their mental abilities, whether for work or study, thus demonstrating the effective impact it has on increasing memory and mental power. Perhaps you've heard that ginkgo power for memory alertness, concentration, and energy in just about anyone because Gingko has an excellent help to support blood circulation of the brain also. It a remarkable "brain tonic." 
'
Ginkgo Biloba and  blood circulation:

The ginkgo tree has been the source of many Chinese medicines for thousands of years. And, today, people are getting really excited because concentrated extracts from ginkgo leaves have been shown.
As we known ginkgo may help to improve blood flow through the arteries and veins, so helps support blood circulation of the whole body.
Very good for boost energy level. Also powerful of antioxidant.
.
.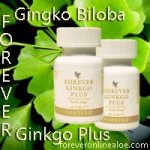 Forever Living created one of the best Ginkgo nutritional supplement product, called Ginkgo Plus  with extract from the ornamental Ginkgo Biloba tree leaf, combined with  Reishi mushroom, Schizandra chineses and Fo-Ti traditional chines medicine.
In recommended doses (2 pills / daily , ginkgo rarely causes side effects, and even in very large doses, most effects can easily be reversed simply by stopping the herb or reducing closes.

Forever  Ginkgo Plus Benefits:
–

increase brain activity

-enhance  brain blood circulation

-power for  memory

-improves immune system

-powerful of antioxidant

-fight free radicals

–High value of vitamin, minerals, antioxidants and much more health benefits we can enjoy of Forever Ginkgo Plus.

BUY Ginkgo Plus Supplement Online .
Use" ORDER HERE" button of  top menu bar.