Forever  Living Touch of Combo Pack for Entire Family.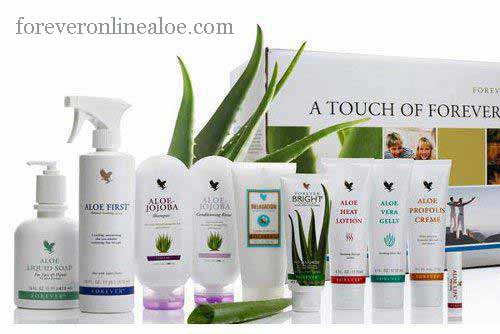 Start your experience on these wonderful aloe vera products and save money. A massive savings of the individual retail price, each of our Combo Packis a great introduction to the quality products of Forever Living.
Most people start the business by the first step: purchasing the Forever Combo Business Pack and after that get up to 30% off from retail price.

Forever Living Products provides you with this simple, proven cycle that guarantees your success. If you and your team members follow the steps in this cycle, there is no limit to how large your business will become and how much money you will earn.
1. Purchase a Business Combo Pack
2. Develop a plan
3. Set your foundation by retailing 4 case credits per month
4. Follow up with your clients and prospects
5. Present the business opportunity (share your experience with your friends)
6. Sponsor new team members and guide them through the cycle.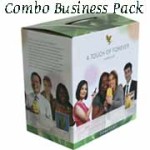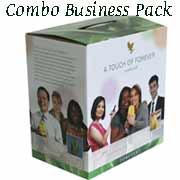 on retail price =$400
on 15% discount = $340
on 30% discount =$280
Start your Business with Combo pack  YOU SAVE  30% from  the retail value because by the pack you have plus $72 value extra product.
                                            .   Forever Business Pack including:

Aloe Vera Gel,


-Forever Bright Toothgel

-Aloe Lips

-Aloe2Go Pounch

-Freedom2Go Pounch

-Avocado Bar Soap


-Arctic-Sea

-Aloe Heath Lotion

-Ever-Shield deodorant

-Garlic-Thyme

-Fast Break Bar

-Aloe Vera Gelly

-Absorbent-C Vitamin

-Aloe Hand Sanitizer

-Aloe Hand & Face Soap


-Probiotic

-Aloe Vera Gelly

-Aloe-Jojoba Shamhoo

-Aloe

 -Jojoba Conditioning Rinse

-Pomesteen Power Drink

-Royal Jelly

-Forever Kids

-Bee Pollen

-Bee Propolis

-Fields of Greens

-Ginkgo Plus

-Ultra Aminotein Vanilla

-Argi+

FAB Boost Energy Drink


-Aloe Propolis Cream

-1 pack of Products Broshures

-1 USB Drive
We have few different kind of combo pack;
En-Agi pack retail p.; $100
Vital 5 pack  retail p.; $193
Nutritional pack    p.; $200
Personal Care pack     $200  See more info on the online store.
What more benefits has a registered distributor at  Forever Living Products?
1) Once you register as a distributor, you will be purchasing from the distributor store at a 15% discount.
After purchasing 2 case credits within two consecutive months, (or you can purchase once a 2cc by Combo Pack ) you will qualify for the wholesale discount of 30% forever.
2) When you have reached Assistant Supervisor level ( reached 2 cc) by combo pack purchased.  It means you ready to enjoy 30% discount by wholesale price for your future purchase. You will have 5%  bonuses also as a AS.
You can start earning more income with own  business by Forever Living  Business opportunity
Start your new life with Forever business opportunity!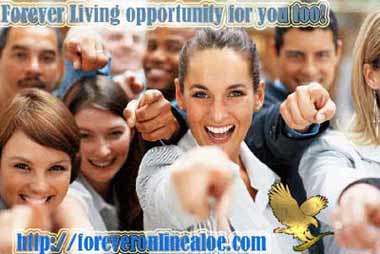 ORDER / Forever Combo Pack Online Today!
.